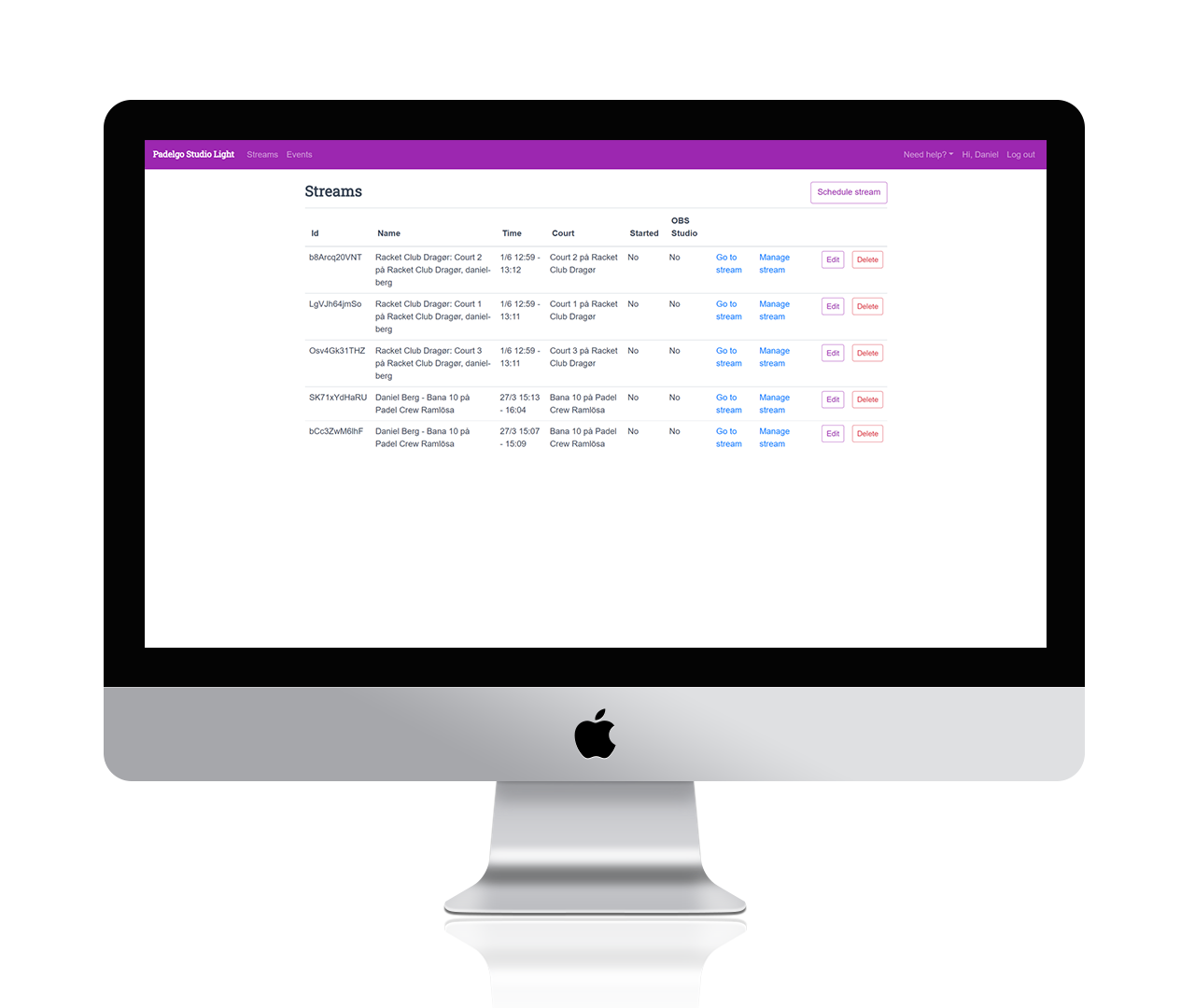 Padelgo Studio
Manage everything in Padelgo Studio for your event.
live_tv
Schedule streams
Schedule streams for events, competitions, local division games and much more ahead of time.
event
Schedule events
Schedule and promote your events at your club.
mic
Stream with commentators
Hosting a large tournament or have an invitational where you want to add commentators to the stream? No problem! It's easy to set-up in Padelgo Studio.
Professional
Want our team to take care of everything? No problem!
sentiment_very_satisfied
We take care of everything
Our team will do everything around streaming an event. You focus on hosting the event. We'll take care of the streaming.
mic
Amazing commentators
Our commentators got the experience and padel knowledge to create truly engaging streams. Appreciated by both viewers and players!
video_camera_front
Multiple camera angles
We'll set-up multiple camera angles to get the most out of the game. Your viewers can enjoy replays of game highlights as they happen!